Executive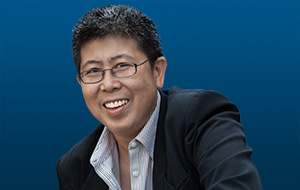 Ann D. Kwong, PhD
,
Founder & CEO
An industry leader with more than 20 years' experience in developing successful drug candidates, Ann played a leading role in the development of telaprevir (Incivek), a HCV protease inhibitor with >$2B in sales, and VX-787, a flu inhibitor currently in Ph2. She is a founder of HCV DRAG (HCV Drug Development Advisory Group), a consortium of industry, clinical trial, community, and regulatory leaders working to optimize HCV drug development. With a PhD in virology from the University of Chicago, she has more than 20 years experience at Schering Plough and Vertex in every aspect of the drug creation value chain.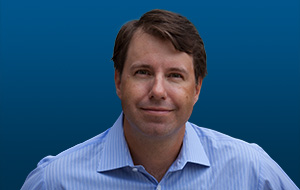 Kevin J. Bittorf, PhD, MBA
,
VP CMC, In-licensing, IP & Contracting
Kevin is an expert in pharmaceutical development and innovative manufacturing (feasibility through commercialization). He has 15 years' experience managing partnerships in N. America/Europe/Asia, and a proven track record in evaluating, attaining, and developing new technologies and in commercial manufacturing and development of solid dosage forms. The lead formulator for Incivek (telaprevir) and CMC lead for other specifically targeted HCV treatments, Kevin implemented continuous manufacturing for the pharmaceutical industry. He has mixing, reactor design and scale-up expertise and is skilled in implementation and regulatory submissions of Quality by Design (QbD) initiatives. He has completed scale-up and process validation for over 30 products. He has a doctoral degree in chemical engineering and an MBA from the University of Alberta.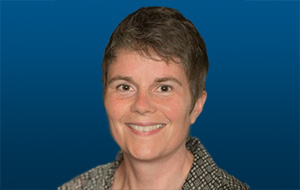 Camilla Graham, MD, MPH
,
VP Corporate Affairs
Cami is an Infectious Disease physician at Beth Israel Deaconess Medical Center and Harvard Medical School. She was  VP & Head of Global Medical Affairs at Vertex, where she helped lead the successful launch of Incivek (telaprevir) and Kalydeco (ivacaftor). Since returning to academic medicine, she implemented HCV testing for baby boomers at BIDMC, adapted testing and linkage to care programs for hospital systems across the US, and integrated HCV birth cohort testing into the EPIC electronic medical record platform. She has worked with local and national private and government payer organizations on affordability of new antiviral regimens for HCV. She co-led the AASLD/IDSA HCV Guidance section, "Overview of cost, reimbursement, and cost-effectiveness for hepatitis C treatment regimens" and speaks nationally about HCV treatment access.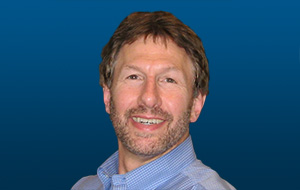 Robert Hindes, MD
,
Chief Medical Officer
Bob did his Infectious Disease Fellowship at Harvard Medical School and New England Deaconess Hospital. He spent 12 years as a clinical and research Infectious Disease physician at Danbury Hospital and NY Medical College. At Bristol Myers Squibb, Bob played a major role in the clinical development and NDA for entecavir (Baraclude), a HBV polymerase inhibitor with sales >$1B. He was Medical Lead for the development team for HCV antiviral drugs, including declatasvir (Daklinza). As VP of Clinical Development at Pharmasset, Bob led the Ph 2 and Ph 3 programs for sofosbuvir (Sovaldi), a HCV polymerase inhibitor with >$2B sales in the first 3 months. Bob co-founded Beyond West Pharmaceuticals, and has served as a consultant to several companies developing antiviral drugs. He is a graduate of Rutgers Medical School.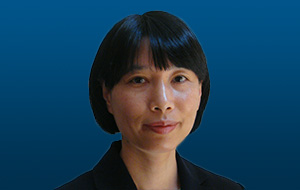 Xiao Tong, PhD
,
VP Research & Regulatory Affairs
Xiao has had extensive antiviral research and development experience at Pfizer, Schering Plough/Merck, and Hoffmann-La Roche. Xiao was a lead biologist on the development and clinical team that discovered the first generation HCV protease inhibitor boceprevir (Victrelis). She has also provided virology support to several HCV inhibitors in clinical development as well as the influenza virus inhibitor Tamiflu. Xiao has a PhD from Harvard University and over 40 publications in the field of virology and drug discovery.
Directors
Keith Brownlie
,
Soligenix, RXi Pharmaceuticals, Volunteers in Medicine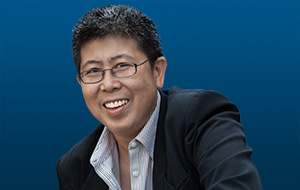 Ann D. Kwong, PhD
,
Founder & CEO
Murray McKinnell, PhD, (Board Observer) Theravance Biopharma
Charles M. Rice, PhD, The Rockefeller University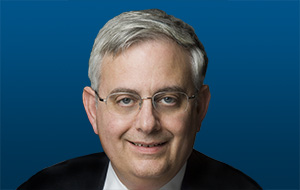 Jerome B. Zeldis, MD, PhD
,
(Chairman), Sorrento Therapeutics, Inc.
Clinical Advisory Board
Ira Jacobson, Board Chairman, Icahn School of Medicine at Mount Sinai, USA
Marc Bourliere, Hôpital Saint Joseph, France
Andrea Branch, Icahn School of Medicine at Mount Sinai, USA
Hugo Cheinquer, Universidade Federal do Rio Grande do Sul, Brazil
Doug Dieterich, Icahn School of Medicine at Mount Sinai, USA
Geoffrey Dusheiko, University College London Medical School, UK
Jordan Feld, University of Toronto, Canada
Adrian Gadano, Hospital Italiano de Buenos Aires, Argentina
Tarek Hassanein, Southern California GI & Liver Centers, USA
Adeeba Kamarulzaman, University of Malaya, Malaysia
George Lau, Humanity and Health Liver Clinic, China
Eric Lawitz, Texas Liver Institute, University of Texas, USA
Mark Sulkowski, Johns Hopkins University School of Medicine, USA
Tracy Swan, Treatment Action Group, USA
Gyongyi Szabo, University of Massachusetts Medical School, USA
Heiner Wedemeyer, Hannover Medical School, Germany
Lai Wei, Peking University, China
Stefan Zeuzem, JW Goethe University Hospital, Germany